La'Quisha Colby, MSN, APRN, FNP-C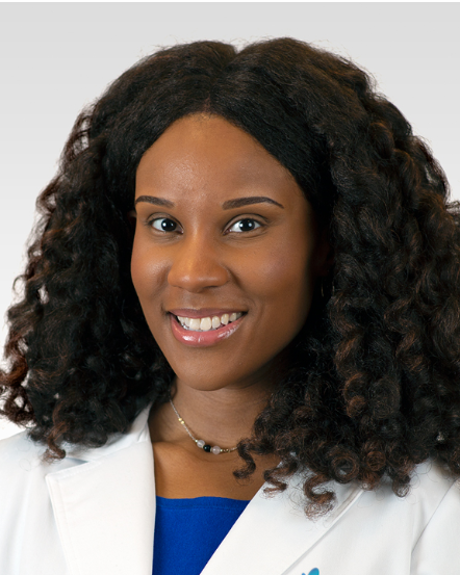 Contact Information
Biography
Nurse Practitioner in Irving
La'Quisha Colby is a Nurse Practitioner with over 3 years of experience specializing in internal medicine.
Her main goal in working with patients is to help them reach their optimal level of health by creating a healthy balance between medication therapies and lifestyle modifications. She wants patients to feel heard and understood and like they are involved in reaching their own health goals.
La'Quisha's desire is to meet patients "where they are" to formulate a treatment plan that will work for their individual lifestyles. Mrs. Colby takes the time to listen to their concerns and their beliefs in their own capabilities to determine the best course of action. She cares for every patient as if they were in her own family because every patient IS someone's family member.
In her spare time, La'Quisha enjoys spending time with her husband and new 2-month-old son (and catching the ever-so-needed nap when she can).
La'Quisha is a graduate of Texas Woman's University for both BSN and MSN.
What is a Nurse Practitioner?
A nurse practitioner (NP) is a licensed, autonomous clinician who focuses on managing people's health conditions and preventing diseases. All NP's have advanced clinical training beyond their initial professional registered nurse preparation and have either a master's degree or doctorate degree. Work experience as a nurse gives them a special approach in providing care, while their advanced studies as NP provide them the capability to carry on similar tasks as physicians.
What Can a Nurse Practitioner Do?
Physical exam, treatment, and procedures
Order and interpret laboratory & diagnostic tests
Pain care including acute or chronic pain
Health risk evaluation
Psychological counseling and referrals
Coordination of health care services
Health education
Can a Nurse Practitioner Prescribe Medications?
Yes, they can prescribe medications; how they can prescribe medications is regulated by the state.
Nurse Practitioner Specialties
There are numerous specialties for nurse practitioners; the most popular specializations are listed below:
Family Medicine
Pain Management
Acute Care
Adult-Gerontology
Women's Health
Emergency Medicine
Educational Qualifications
To be recognized as an expert health care provider, a nurse practitioner must undergo rigorous national certification, periodic peer reviews, and clinical outcome evaluations.
A Nurse Practitioner's Unique Perspective
A nurse practitioner brings a unique perspective to a medical practice in that they place an importance on not just the care, but also the cure. They place a focus on the patient and provide health promotion and health education for their patients. This unique approach to healthcare guides patients in making smarter lifestyle choices, thus helping the patient to reduce their overall medical costs.
College

Bachelor of Science in Nursing

Denton, TX
Texas Woman's University

Master of Science in Nursing

Denton, TX
Texas Woman's University